Click this icon

to see the extra-large image - if you are a BOOBS contributor .
Nearly every picture on this site is thumbnailed:
click them to see Sabrina full size
Sabrina at 14 months: before her "formative period", shall we say. Kindly supplied from the personal photo album of Mr Lea Ellis and his mum, Beryl Ellis who knew Sabrina when she was still Norma Sykes.
Read the complete Sabrina life story .
Later of course, Sabrina looked a little different (see below).
For one thing, she didn't have a bunny rabbit to play with.
Can you spot TWO other differences between these pictures?
Contact nylon.net with your answer and you could win a prize.
Sabrina appeared in hundreds of magazines - and we have about 100 of them

The seminal Sabrina picture - after 5 long years - is now available in full view and MAXIMUM DETAIL. Thanks to Sir H - the first of our esteemed (and usually anonymous!) members of the Sabrina Hall of Fame .
When you see the key, it means there is a super-size unwatermarked version of the picture for the VIP members in the BOOBS club
Sabrina was multi-talented, though some talents were better-developed than others.
She appeared in movies - although they weren't all classics.
She sang! But never got an award.
But when she was in front of a camera for a glamour photo shoot, she was unparalleled .

BOOBS contributors can click the VIP entry key to get the massive 1490 x 1903 pixel unwatermarked version - 660K!
There are many people with memories of Sabrina like this...
23 July 2009 - Jubo wrote:
This is my dad on the right, Barry Michael Teale, he is unfortunately very ill at the moment and with only days left to live I would like to share this pic, the man on the left is Jonny, this was taken at Battersea Park 1958 but I cannot find an article on this event.
And she had quite a few odd famous relationships experiences with famous people.
Like Castro - hear Sabrina talk about the green chickens he gave her.
The full interview is here.
See themed picture pages such as
Sabrina in The Pleasures of Paris revue.
The Goodnight with Sabrina film
Don't forget Sabrina's infamous Caltex ad .

The demand for Sabrina was intense.
Punters flocked to grab 8mm silent films such as...
And Sabrina appeared in several newsreels

A promotional still from Satan In High Heels , from eBay.
See Sabrina's cinematic history here
See more of the flannelette series with the controversial nipslip
Many of our readers, such as Geoff Taylor (below) have personal memories of Sabrina

Geoff is second from the left
And there were several odd things about Sabrina , including...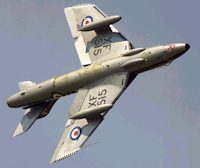 And she performed on stage
And was mentioned in a significant number of the Goon Shows !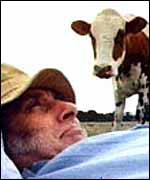 And featured in quite a few advertisements