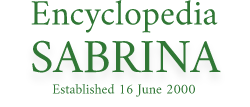 Contact me at Encyclopedia Sabrina
Goodnight with Sabrina
Courtesy of Lord Reg, Sabrinafan First Class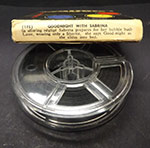 Found on eBay in 2015 - the original film.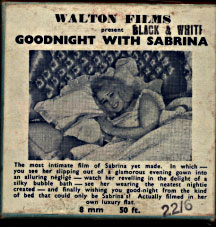 "The most intimate film of Sabrina yet made, in which you see her slipping out of a glamorous evening gown into an alluring neglige' - watch her revelling in the delights of a silky bubble bath - see her wearing the neatest nightie created - and finally wishing you goodnight from the kind of bed that could only be Sabrina's! Actually filmed in her own luxury flat. 8mm. 50ft."
See Sabrina coming home
undressing
taking a bubble bath
and going to bed.
To add to the aural sexuality I added music from Sabrina's hit tunes, Persuade Me and A Man Not A Mouse .
Watch it here
Now please, let's all bow our heads and send a heartfelt "Good One!" to Lord Reg.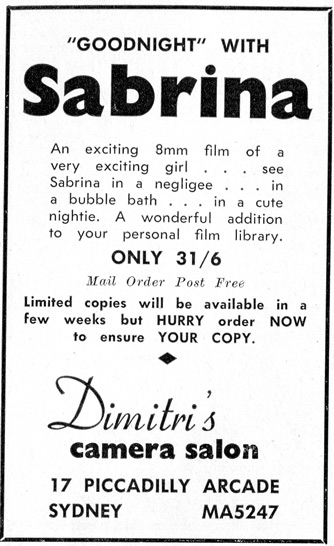 From Photo Digest, 1959
Page Created: 27 Jan 2006
Last Changed: Friday 2022-01-28 13:06
All original content copyright © nylon.net
All Rights Reserved.
This page was last modified: Friday 2022-01-28 13:06