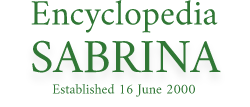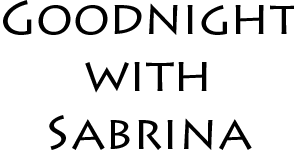 Do YOU have any Sabrina stuff?
Huge thanks to Lord Reg for sending the GOODNIGHT WITH SABRINA film from which these frames were extracted
(using Advanced X Video Converter )
See the film of Sabrina coming home, undressing, taking a bubble bath, and going to bed.
,
To add to the aural sexuality to the 4 minute 20 second silent film I have added music from Sabrina's hit tunes, Persuade Me and A Man Not A Mouse . Available as ...
All original content copyright © nylon.net
All Rights Reserved.
This page was last modified: Wednesday 2020-08-05 11:17
How you can support Sabrina .
Created: 26 Jan 2006
Last Changed: Wednesday 2020-08-05 11:17