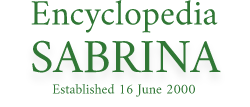 Contact me at Encyclopedia Sabrina
---
Sabrina's Movies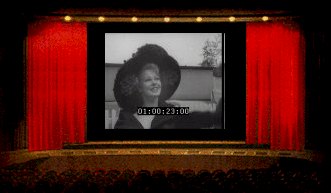 ---
The motherlode of Sabrina's film history.
---
The ones that got away
Sabrina was slated to appear in othe films that never saw the light of day. In 1958 she was reportedly signed by Steve Cochran to do 10 films, 2 per year. The missed films include:
Adam And Eve (due 1958 - never made) with Steve Cochran
On the Beach (made in 1958, without Sabrina)
The Hood (due 1959 - never made) with Steve
---
Getting the right Sabrina
The IMDb reports 167 Sabrinas. Be sure you get the right one! Make sure you look for "Sabrina (I)" when searching. At least she's first amongst the mononomenclaturial Sabrinas!
Read up on Advanced Sabrina Spotting Techniques
Page last changed Monday 2023-03-20 10:57
All original content © nylon.net