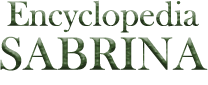 SABRINA NEWSREELS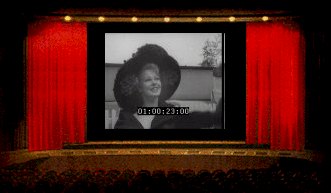 Some videos are in Windows Media Player WMV format (named as AVI so they play properly).
If you download and save them locally, you might need to rename the ".AVI" extension as ".WMV" for them to play properly.

Do your own Sabrina newsreel search

Don't forget to visit Sabrina in feature films
Watch the newsreel of Sabrina attending Anthea Askey's wedding, 2 March 1956

WATCH Sabrina at the 1958 Melbourne Grand Prix with Stirling Moss

WATCH Sabrina at the premiere of Diana Dors' film Yield to the Night, 1956

WATCH Sabrina mixing with French stars in London, 1956??

WATCH Sabrina at Billy Butlin's Charity Golf Match, Clacton Essex 1956

WATCH Sabrina getting her photo taken in 1956

WATCH Sabrina birdwatching at the Olympia. London. Year unknown.

WATCH Sabrina judging Miss Great Britain 1956

WATCH Sabrina at the premiere of Giant, at the Warner Theatre in London - 3 January 1957 (800KB, AVI)




WATCH Sabrina appearing at the Lyceum 18 Feb 1957 to honour Norman Wisdom

WATCH Newsreel of Sabrina at the opening the Granada cinema 1957

WATCH the newsreel of Sabrina's arrival in Australia 1958

WATCH Sabrina's Australian Caltex ad 1959

WATCH Our Sabrina at the premiere of 'The Story of Ruth' 1960

And you must visit Sabrina on celluloid - her movie career!

With highlights such as
Satan In High Heels, House of Black Death, Mountains of the Moon and The Ice House.
And if that's not enough for you, visit the page where Sabrina Sings!
Also see: Sabrina's Short Films
Page last modified February 14, 2020 12:53 PM
All original content © nylon.net/sabrina 2003