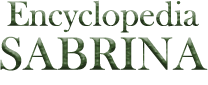 Being photos of Sabrina having a bit of a wash
Of course, don't forget the infamous related bathnight delights:
Goodnight with Sabrina (movie) and
Sabrina Washes her Hair (great photos)
Do YOU have any Sabrina stuff?
If you see this icon click it to see the extra-large image - if you are a BOOBS contributor.

It's frightening how often photopgraphers swooped in on Sabrina just as she was about to have a nice wash. Fortunately it always happened when she had a towel draped just right and she was enough of a lady to smile sweetly before ushering the members of the press out of her facilities.

Hear what Harry Secombe thinks about this page

These two are from the same shoot, probably publicity for Satan in High Heels

Kavalkad #21 1960

Sabrina dries her hair with mink... of course!
She liked her furs.
And can anyone forget Sabrina's dancing to the tune of 'The Scrub' in The Ice House?
The Ice House Shower Scene
Listen to the "Put me down!" scene
The Ice House shower scene
Listen to the The Shower Scene soundtrack
All original content copyright © nylon.net
All Rights Reserved.
This page was last modified: Thursday 2018-09-20 12:47
How you can support Sabrina.
Created: 2 August 2009
Last Changed: Thursday 2018-09-20 12:47