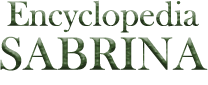 With bonus shagpile!
Do YOU have any Sabrina stuff?
flannelette (/flanuh'let/)
noun: a cotton fabric, plain or printed, napped on one side to imitate flannel.

The first 2 are from the Sexquisite magazine
Now, look VERY carefully at these three...


The first 2 are slightly different, and the third is not a flipped duplicate - they're different

Hard to tell if this is a repeat or a variant.
---

I wonder if Sabrina ever noticed the 'nip slip' in this shot.

Normal view is now supersized!

Compare that with the Spick and Span version, whose editor obviously did notice the unexpected treat... and airbrushed it out
---
And ones from Foto-Rama
Fancy a shag?
OK. Now I'm all shagged out.
All original content copyright © nylon.net
All Rights Reserved.
This page was last modified: Thursday 2019-03-14 13:34