These Sabrina pictures so far defy categorisation
If you can provide any valuable information, please get in touch
---
We don't yet know where or when this happened but - as of 8 Dec 2022 - we live in hope of finding out.
I think Sabby's boarding a BOAC plane.
---
A happy Sabby
---

Added 10 May 2022 - SABRINA has lost three inches round her waist! by RUNNING two miles daily throughout the summer at Blackpool, dressed in two pullovers, one sweater, one windcheater, two pairs of slacks and a track suit, she amazed everyone by her endurance and determination. But not to worry - the 39 1/2" dimension now more than twice her waist measurement of 19", remains the same, as I.T.V. viewers will see when this human hour-glass appears in "BEFORE YOUR VERY EYES, with ARTHUR ASKEY, presented by Jack Hylton for Associated Rediffusion on alternate Friday evenings. [undated]
Sabrina in (what I call) her Feather Dress stares at everyman of the 1950s and they knew whatshe wanted.
Because she knew what they wanted.
I know I love this pic. It's my new favourite.
I have never before seen anyone being so delighted at sitting on a boat.
Only our Sabby could do it. [2022/05/02]
---
Simple perfection
---
As we all know, Sabrina mastered all skills. Acting, singing, swimming, driving, cooking, posing, smiling. But she was also a mighty warrior .
Sabrina evaluates her prey...
Sabrina strikes!
Sabrina subdues her prey!
Sabrina prepares for the next attack.
It should not come as a surprise. We already know she was appointed the vice-president of a wrestling club in London in 1958 .
---
Found on 16 December 2021: this fine rear-end display of Sabrina in 1957 from an Italian magazine, Le Ore .
Added November 2021
The shot above was used in 1958
Appeared on 1 Dec 1957
A nice signed pic of Sabrina. found in 2020
---
Three pix from Present from the Past - Play , 9 April 1959
---
Sabby in full - and I mean FULL - makeup. Not one of my favourite photos, I must say.
And here's the autographed version...
Sabrina relaxes in colour
I could have sworn I had this pic already, but I can't find it. If you can find duplicates, please let me know
Dunno when, where or why, but enjoy! We know who !
From Pic Digest , September 1958 - posing in front of an NBC TV camera
I have no idea why, when, or where this pic was taken. I'm guessing the 1960s.

Anyone who recognises the geography in the background please let me know where she was
It's often said that Sabrina attracted crowds, but it's not until you see pix like this of her in Leeds (date unknown) that her drawing power becomes evident.
Added in March 2019
A tiny treat from Countess Anastasia
A rare happy moment for a tired Sabrina to sit and relax at Whiteley's Department Store, date unknown.
A nice early shot, probably 1955
And Sabrina combs her hair - from the page in which Sabrina washes her hair and dries it with a mink .
A lovely smile from Sabrina.
This is annoying me. I was sure I had this pic already, but I can't find it on the site! Please let me know if it's old.
A contemplative Sabrina on the grass
Sabrina and woman autograph hunters, London 1957
13 September 2017 - Thanks to Suzie for this great reminder of how Sabrina took care of her fans.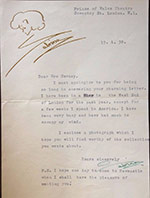 25 September 2017 - Suzie sent this, and said it might have been taken in Blackpool
30 August 2017 - Another great find by Countess Anastasia of Siberia . Thank you, dear Countess!
Sabrina was always clear on the 'baby' question.
This is probably not the finest of Sabrina's photos, but it was taken and that's what counts.
15 August 2017 - Another great find by Countess Anastasia of Siberia . Some Sabrina side-boob... Thanks, Ana!
Sabrina in Turkish magazine Radyo Alemi in 1958. Those Turks loved Sabrina.
The picture above was captioned "Sabrina Has a Thought".
Apparently the media deemed the event so noteworthy that a photograph was required to commemorate it.
Found in December 2016. Nice eyelashes!
Added Oct 2016 - Thanks to Tim we have a sultry, atmospheric al fresco shot of Sabrina from 'Photographing Glamour" from 1959.
Also, I present this amazing shot that bears no resemblance to any other Sabrina photoshoot. Thanks to Anastasia.
And if that is Sabrina, this is a rare undocumented nude . Same shoes, knickers, nylons...
Thanks to Bouke for the two following studio shots in 2016!
---
Found in 2016. The Italian caption on the back of the first photo says it's both June and July 1957 (not 1956) and hints that Sabrina was causing a 'commotion'.
The second pic is from Tempo #29 from 30 October 1956. The text reads: "She got where she is by keeping her mouth shut"
A rather classy shot of Sabrina taken from a Turkish magazine. Found in 2016.
(Full-sized, sadly. I rather like this shot.)
Sabrina's singing lesson
In the 1950s and early 1960s, nations worried about fall-out from nuclear tests.
Strangely, few men apart from Billy Graham worried if Sabrina suffered from accidentally falling-out.
Found 2015
Under-clad Sabrina seems to be delighted to find what looks like a shaggy towel on a couch.
I, too, remember when towel-finding was a joyous time in life.
Sigh.
Found in 2015. That dress could be lethal if used in anger!
Sabrina's bedroom, 1958
24 Feb 2015 - pictures from the Mysteries page .
"Les" Simon of STUDIO PHOTOS endeavouring to line up the Graves and SABRINA for a group photo.
Britain's film, stage and TV start SABRINA, with Bill and Sophie Graves, of Surfers Paradise, who entertained her at their Broadbeach home, Casa Blanca del Rio.
The cut-off caption refers to "Ray Bolwell", but it was not Sabrina's manager.
Melbourne's ' The Argus ' ( 1 July 1950 p.9 ) referred to "Mr and Mrs Ray Bolwell in their favourite cottage for four months' sunbaking." In the same para, "Near completion of dream house at Surfers' Paradise for Sophy [sic] and Bill Graves." If it were Sabrina's Ray, he would have been married at 16! The name is quite a coincidence, though.
Host and hostess Bill and Sophie Graves with their exotic guest SABRINA.
Sabrina autographing copies of the Gold Coast magazine for the Editor.
Britain's fabulous stage, screen and TV star SABRINA relaxing at Bill and Sophie Graves' Broadbeach home, "Casa Blanca del Rio", during a Sunday morning "at home" held for the star.
8 Jan 2015 - possibly from Sabrina's South American period.
Sabrina and her 1950s pianist, Maurice Moore.
Thanks for getting in touch with your memories of Sabrina , Maurice!
Sabrina, maybe being interviewed.
Date unknown.
Sabrina in her natural environment.
Note the harmless appearance, intended to put her prey into a false sense of security.
Sabrina visiting Ware. Dunno why or when, but I know Ware.
Ware is in Hertfordshire and Sabby was there to open the newly refurbished Drill Hall.
(Updated June 2016)
Unknown date or location. Sabrina inspects a photo of herself.
Quite a delightful picture!
Added 18 Oct 2013 - no idea when or where it was taken
---
February 1956. Photos by Ken Russell
Sabrina walked a tight rope while balancing cultural development with leopard-skin tights.
The Harringay Television Trophy was presented to Bobby Myers by Sabrina after he won Britain's very first televised stock car race.
Found at oldstox.com 3Aug2012
At the premiere of 'Giant' in 1956
At a cinema premiere - November 1955

Dated 19 Feb 1962 (which would be in Oz)
Found 2 June 2012 - Sabrina in 1955
A rare find nowadays - a nice, new picture found on the internet. It has no indication of date or location, and the person who posted it didn't know it was Sabrina. I'd guess it's from her more mature years - perhaps 1958+
Thanks again to Simeon for cleaning up this photo
Sabrina in 1964
I have a feeling there is another pic with a similar costume - and what a great costume it is to rehearse in!
These must be from the same shoot taken in London in 1957. Lovingly restored by Sir Simeon
And this one in the same series I found in 2015
Pic upgraded 2016-12-09
Sabrina and Barry Sullivan in a PR photo taken during the London filming of Another Time, Another Place in 1957. Oddly, it's the irrelevant girl on the left who captures one's attention. The PR photo man obviously didn't care!
Barry starred in over 100 movies, including Demon Planet , also known as:
Planète des vampires, La
Planet der Vampire
Planet of Blood
Planet of the Vampires
Planeta dos Vampiros, O
Schrecken im Weltall
Space Mutants
Terror en el espacio
Terror in Space
The Haunted Planet
The Haunted World
The Outlawed Planet
The Planet of Terror
The Planet of the Damned
Such a list of noms de plume rivals Sabrina's infamous House of Black Death , which was a flop in spite of 4 different names!
Sabrina with her infamous 18" belt in Australian Post , year unknown.
---
Sabby shows off her famous 18 inch metal belt.
Hear her talking to me about her trials getting it on!
Read the transcript of the interview's metal belt test.
---
From 'Exotique' magazine, date unknown. This belt has in different places been reported as 17", 18" and 19".
WOTTA WAIST
It took some tugging and pulling, but Sabrina managed to get herself into a 19-inch belt when some pessimist suggested she was fibbing about her figures (41-19-36). There was never much question about the 41, but Zygfryd Szmidt, a belt-maker in Plymouth, England said no woman with 41 upstairs could have only 19 in the middle. He made a 19-inch belt for Sabrina and dared her to wear it. She took a deep breath and two husky he-men tugged and tugged until the buckle closed. "Is it on?" she asked. "I can't see it."
Found on eBay in July 2007 - a signed clipping with a starting price of 10 quid - about $OZ25! After enlarging it with Alien Skin Blow Up plugin in Photoshop, the text became easier to read:
In the past Norwich Carnival has brought big name stars to town. Stars like Mike Preston, Miss World and Ken Dodd. Now this year we are bringing SABRINA. She will ride in the procession, crown the Carnival Queens, and then will be at the Civic Hall on Carnival Night for the Carnival Dance. As the Dubber (??) News goes to press negotiations are being made to bring other top personalities to the Carnival. Watch out for more details."

A signed photo from Gary
And there is a bigger version #2! Added 4 Aug 2020
Again, a find by Nigel. As he says: " Not a great picture but an 'important' one as it is of Sabrina working as a Hostess on Hughie Green's "Double Your Money" show in the 1960's !
This is a tough one. I doubt it is her. When I asked Sabrina about it, she could not remember the show. Sabby's memory was (annoyingly) sketchy, but surely she'd remember appearing on such a well-known show.
The picture is lacking definition of vital Sabrinastats - particularly her bust, and her smile, which I mainly use as her main defining characteristic. She had a distinctive ever-so-slightly lop-sided smile.
And even at a distance, the hair style is not typical of hers, and the shape of her face does not ring true - too round.
And I doubt she would ever agree to wear such a loose dress: she would be in a skin-tight sheath dress!
Also, I have never found any other corroborating evidence of her being on the show.
Identifying Sabrina is a difficult art!