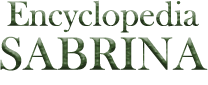 Contact me at Encyclopedia Sabrina
Sabrina's Live Shows!
The best Sabrina is not canned, bottled or filmed. The true glory of the lady must have come from a raw, personal appearance on stage.
Here is a gateway to Sabrina's live shows.
Were you were looking for Sabrina's theatrical plays, including
Palace Theatre 18 July 1955, appearing as "The Glamorous Sabrina from the TV series 'Before Your Very Eyes'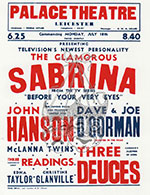 French Capers - 1955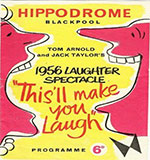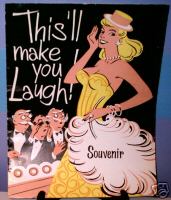 Empire Theatre, commencing 15 October 1956 - 'The Beautiful Sabrina' with Nitwits et al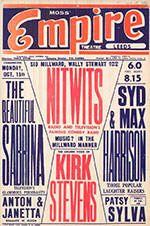 Pleasures of Paris (London) 1957.
Prince of Wales Theatre, beginning 18 March 1957 for two weeks
With Frankie Howerd and others.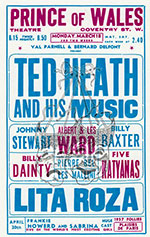 Pleasures of Paris (Australia) 1958-9
The Sabrina Show - commencing September 19, 1959 at the Theatre Royal, Brisbane, Queensland, Australia
3 March 1960 - according to The Stage, London, Sabrina is co-starring in cabaret at the Singapore Hotel, Miami Beach Florida with American comedians Jerry Lester and Hal Fisher..."
Showgirls - 1961 (aka Playgirls)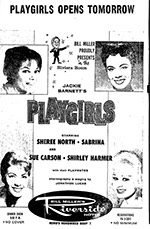 Many thanks to 'Karamazov' for the image above - not too flattering, but the first of Sabrina live onstage! Thanks, 'Karamazov'!

From a photo I bought on ebay
Page Created: 7 March 2010
Last Changed: Thursday 2019-10-03 16:37
All original content copyright © nylon.net
All Rights Reserved.
This page was last modified: Thursday 2019-10-03 16:37