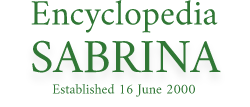 Contact me at Encyclopedia Sabrina
Sabrina On Stage
in
This'll Make You Laugh
1956
January 1956
This'll Make You Laugh at the Hippodrome with Tessie O'Shea , Nat Jackley , Arthur Worsley , The Nitwits , TV Toppers and Marianne Lincoln .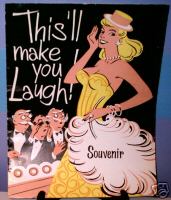 I'm guessing and hoping the yellow lady is Sabrina.
If not, just pretend it is.

In more detail...
Page Created: 7 March 2010
Last Changed: Thursday, January 14, 2016 1:43 PM
All original content copyright © nylon.net
All Rights Reserved.
This page was last modified: Thursday, January 14, 2016 1:43 PM