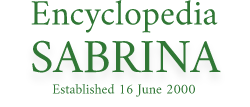 The 'Paul Popper' Picture Page
(pictures from this page are slowly being migrated to more natural environments on other pages)
Do YOU have any Sabrina stuff?
Paul Popper a Czech-born magazine writer and editor, emigrated to London and, building on his professional relationship with many European photographers and his own wide-ranging journalistic talents, established both a photo and literary agency and began to amass a photographic collection which has endured - and flourished - for nearly three-quarters of a century. He wrote features and took photos himself whilst his wife Erica sold them up and down Fleet Street. With Paul Popper's death in 1969, the company was sold. Source
Note - this page will be stripped of its pictures as they fit better in more relevant parts of the site.
If you see this icon

click it to see the extra-large image - if you are a BOOBS contributor .
In February of 2011, a remarkable series of photos started appearing on eBay. I managed to grab the first of them for only $25 (thanks, B.O.O.B.S. contributors!) but then the internet exploded. The second sold for $78. The next hit over $80. The next over $100. One fetched $158! Truly amazing. I have managed to buy a few more since then, but the prices are often prohibitive.
Many thanks to:
- Simeon for improving the images posted on eBay
- Noble Herr Dave N for translating the German captions on the backs of the photos
- The Guy From the Netherlands , for sending me huge scans of the Popper pix he managed to buy
From the Stockcar movie era - 1955.
How you can support Sabrina .
Created: 5 March 2011
Last Changed: Wednesday, September 13, 2017 1:32 PM