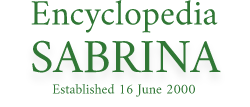 Artists and Models Ball ,
25 November 1960
Sabrina with Dick van Dyke
Do YOU have any Sabrina stuff?
If you see this icon

click it to see the extra-large image - if you are a BOOBS contributor .
NXP1256980-11/25-New York - wearing an abbreviated velvet and gold lame costume, British actress Sabrina reigns as Queen of the annual Artists and Models ball here late 25 November 1960 . In the background is actor Dick Van Dyke, who was king. UPI TELEPHOTO.
Other sources refer to the event as LE BAL DU GRAND CIRQUE or the GRAND CIRCUS BALL. It took place, at The Essex House in New York City.
First, the programme for the event
(Added 29 July 2020)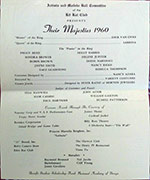 a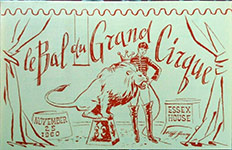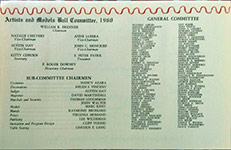 And now the royalty...

(Thanks to Sir H)
Upgraded 2016, thanks to Sir Tim.

All original content copyright © nylon.net
All Rights Reserved.
This page was last modified: Wednesday 2020-07-29 15:14
How you can support Sabrina .
Created: 20 March 2010
Last Changed: Wednesday 2020-07-29 15:14