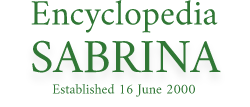 Contact me at Encyclopedia Sabrina
Sabrina
Patron of the Stockport Plaza
Ted Doan, General Manager of the Stockport Plaza in Mersey Square, got in touch a while ago seeking help contacting Sabrina. They were keen to recruit her as a patron of their restored cinema.
Now, Sabrina is a patron of the Plaza and has been making a bit of a splash again in her home town. To celebrate her patronage of the Plaza here are a couple of publicity items in the Plaza's 2008 programme and the local Stockport paper.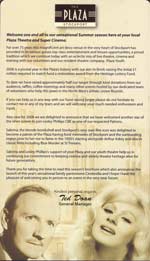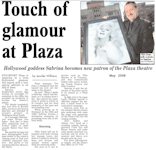 See Stevie Page's Youtube film of Ted Doan talking about Sabrina as patron of the Plaza
Page Created: 17 May 2008
Last Changed: Monday 2018-05-14 13:55
All original content copyright © nylon.net
All Rights Reserved.
This page was last modified: Monday 2018-05-14 13:55