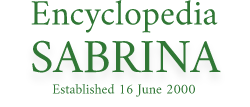 Contact me at Encyclopedia Sabrina
Sabrina weeps as Steve flies away
Daily Mirror 28 December 1955
Sabrina, in a Red Riding Hood ski-jacket, with Steve Cochran before they said goodbye at London Airport yesterdav, He took her dog, Shane, with him. "I cried because I thought I wouldn't see my lovely doggie again," she explained.
SABRINA, the curvaceous girl from Blackpool who became a television star without eaying a word, dabbed a tear-stained cheek yesterday.
She was saying farewell at London Airport to Hollywood film star Steve Cochra , who was flying off to Lisbon.
Nineteen-year-old Sabrina — real name Norma Sykes - had driven him to the airport.
Since he escorted her to a film premiere nearly three months ago, they have often been seen together.
Take-Off Delayed
Soon after Steve boarded the airliner yesterday, the passengers were told that a technical fault would delay the take-off for thirty minutes.
All but one of them filed back to the airport building. All but one — husky
Steve Cochran.
An airline official explained: " Mr. Cochran was not feeling very well and didn't want to move."
Last night Sabrina said to me:
"Why was I crying at the airport? Well, Steve was taking my dog, Shane, with him to Lisbon.
"I thought I wouldn't be seeing my lovely doggie again..."
Sabrina gave Shane to Steve. She went on: "I don't want Steve to think that I am moping for HIM. There is no romance."

[Sabrina and Shane]
She added:
"But Steve is ringing me up tomorrow. Really he is!"
And her eyes lit up.
Page Created: 18 Sept 2012
All original content copyright © nylon.net
All Rights Reserved.
This page was last modified: Friday, January 1, 2016 12:19 PM