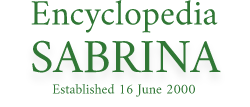 Contact me at Encyclopedia Sabrina
Beautiful Britons #1
November 1955
Hi Mark,
Came across these photos in Beautiful Britons No.1 (Nov. 1955)
They are from pages 20,21,22 & 23. I don't know if you have got them.
Best Regards, David J
---
No, I didn't David. Many thanks, once again for your devotion to the Lady of the Lumps. The original captions appear below the pictures; as usual, they make no sense whatsoever. I think the author had a furniture fetish, however!

Quite an eye-catching rug, that

Notice the brooch below... and the fine, upholstered stool opposite
Those very early shots of Norma Sykes were taken in 1954 and gave us Norma's first cover, on Blighty.

Blighty , April 1954
Click to see the magazine

Page Created: May 23, 2003
Last Changed: Sunday, April 10, 2016 12:39 PM
All original content © nylon.net 2008