---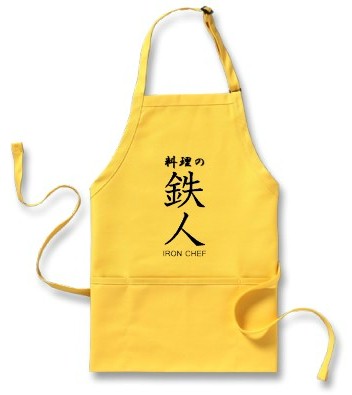 The Apron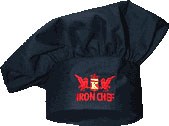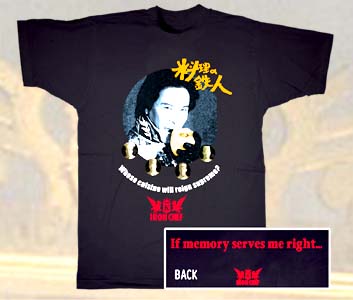 ---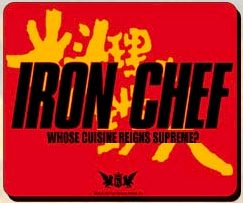 Mouse Mat

Sakai knife

The signature in close-up
---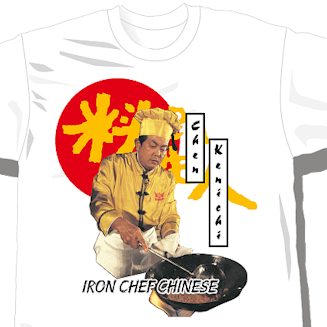 A Chen T!
---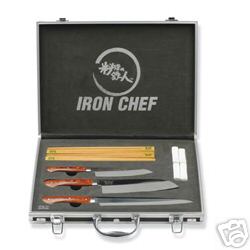 The boxed set of Iron Chef knives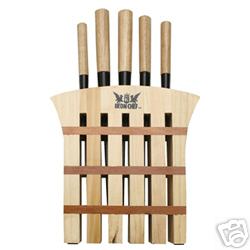 ---
And some more, in case you didn't have enough already...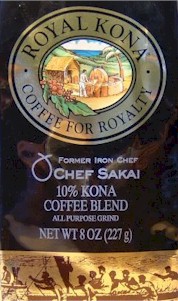 Iron Chef Sakai's Royal Kona (Coffee for Royalty)
Chosen as his restaurant's signature coffee, it is a rich and smooth 10% Kona Coffee Blend Vienna roast.
---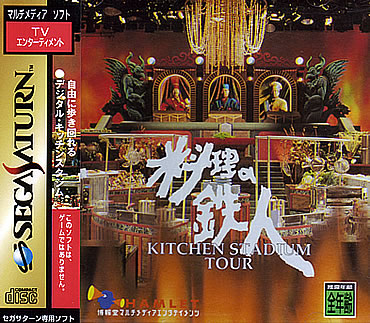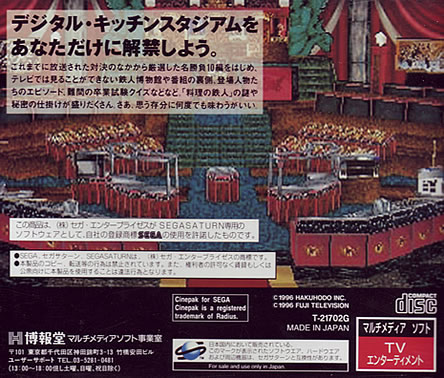 ---
Found on eBay, the description was: "This game is a Japanese Import Iron Chef Kitchen Stadium Tour multimedia disk for the Sega Saturn System. This multimedia disk contains chef profiles, introductions to various dishes and actual video clips from the famous Iron Chef TV show. This disk was released in very limited quantities and has become a highly sought after collector's item."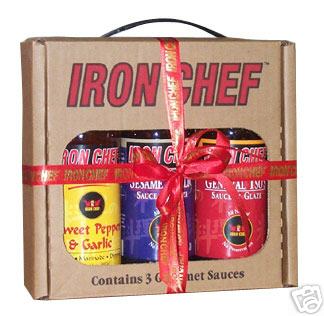 Gourmet Iron Chef Sauces...
I wonder how kosher they are
---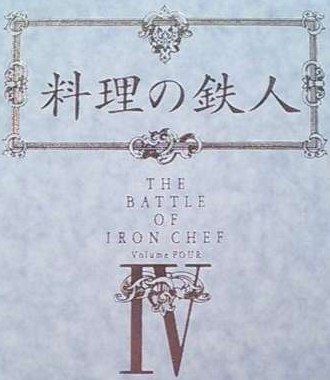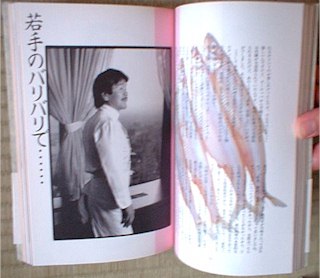 A sumptuously-printed set of 4 Iron Chef books -The Battle of Iron Chef published by Fuji - in Japanese. Sadly now out of print. I have bought volume 2 via Amazon and now search for the elusive others. Please let me know if you see them around. They are as rare as Nakamura victories. A recent sighting on eBay saw the set going for $80 a volume... a little rich for my blood. If you have seen them please let me know.
---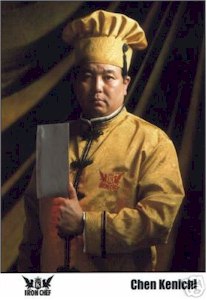 Can you collect the full set of Iron Chef trading cards?
All the kids in primary school are dying to get the rare one showing Sakai being attacked by a squid.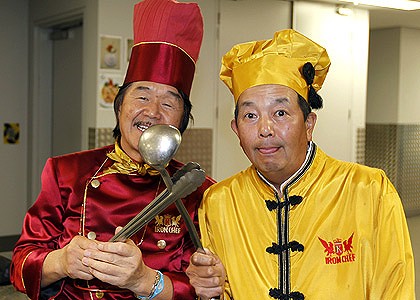 Relaxed Iron Chefs show the weapons used after Chen rescued Sakai from the squid.
---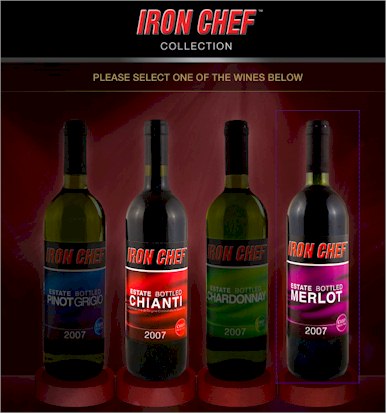 Thanks to Jeffrey for pointing out the goodies at ironchefwines.com (now defunct - 2015)