A Beginner's Guide to
Sabrina Spotting
As the search goes on for Sabrina stuff, one must be constantly alert for pseudosabrina material: fakes, forgeries and imposters who might deceive the keen sabrinasleuth.
This is a short guide to what to keep in mind for a successful sabrinasearch.
Once you've studied the course, please apply it on the Sabrina Maybe page where you get to say - is it Sabrina, or not?
1.The Most Distinguishing Features
In case you had not noticed yet, Sabrina has a couple of quite distinguishing frontal features. No, Herbert, not her eyes, though one person noted how large Sabrina's eyes were. And I must agree - they are large eyes!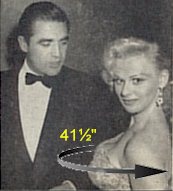 Figure 1: "What a figure!" our volunteer reported after successfully locating the features in question.
The real Sabrina's features measure 41½ inches in circumference.
For European feature hunters, that translates to 105.41cm.
Warning to dedicated Sabrinaspotters: I would warn against measuring buxom blondes' busts in public places, just in case they might be Sabrina's. I have seventeen restraining orders against me as evidence of that.
2. The Face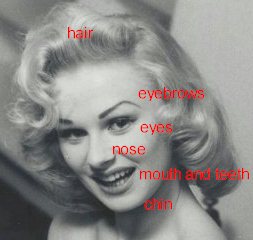 Figure 2: the relevant facial parts identified.
2a) The blonde hair is a trademark of Sabrina. If you ever see it in a delicate shade of green or magenta, you will know for sure it is not Sabrina. While Sabrina was naturally blonde, she did wear occasionally wigs to confuse predators.

Figure 2B: Sabrinawig
While Figure 2 illustrates the typical sabrinastyle, be aware that Sabrina was known to alter the coiffure.
2b) The arched and tapering eyebrows tend to be a distinctive Sabrinafeature, even from her earliest days.


Figure 3: Sabrina (with her eyebrows) in the SPICK beauty line, circa 1955.
2c) The Mouth : cursèd be the swine who, in a review of Satan in High Heels, referred to Sabrina as an "orthodontically challenged sexpot". Sabrina's smile was often coy, sometimes cheesy, but at any time is a good guide to the determined sabrinaspotter. Look for the slightly raised lip on the left side of her mouth (i.e. the right side of most photos, unless they've been flipped horizontally by an editor.)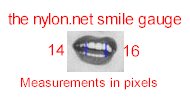 Figure 4: the blue lines indicate measurements of lip separation, in pixels, along the canines.
Note the left side of the smile is 2 pixels more beaming than the right side.
2d) The Ears: because of Sabrina's distinctive hairstyle, her ears are rarely seen in public. However, there is photographic evidence that she had two: one on each side of the head.
3. False alarms
The greatest peril to budding Sabrinaspotters is the false alarm. A big bosom, in itself, is not the sole criterion for spotting the true Sabrina. Without due care in this regard, you could end up sending me pictures of Queen Victoria!
The main concerns in this field are:
Corinne Grey

The girl who replaced Sabrina on the TV show 'Home James' when Sabrina failed to appear for an audition.

Corinne went on to appear at the Blackpool pier and some TV work.

Bev Williams wrestled under the name 'Sabrina' - and confused MANY people in the process.

Aroused many - to be sure - but still confused many.

I can't imagine OUR Sabrina wrestling, gripping flesh, moaning, straining...

Excuse me.

I need to lie down for a minute.

She may not look so much like Sabrina, but Carole Lesley's biography has spooky similarities like that of another spooky case.

Betty Brosmer

Diana Dors

Jayne Mansfield

Mamie van Doren

June Wilkinson - Sabrina's arch nemesis!

Anita Ekberg

Sheree Winton

Kindly supplied by Nigel C

Dagmar, a.k.a. Virginia Ruth Egnor, alias Jennie Lewis

Americans often disparagingly referred to Sabrina as "just another Dagmar" for her bosomy walk-on roles.

That damned pre-adult supernatural female who makes Sabrinagoogling so hard.

And those irritatingly popular films of Sabrina in 1954 and 1995

And of course, Dawn Wells, Mary-Ann from Gilligan's Island.

Thinks: Or is it just I who confuses her with Sabrina? Oh well...
Examine the statistics:
| | |
| --- | --- |
| Anita Ekberg | 40-22-37 |
| Jayne Mansfield | 41-20-35 |
| Sabrina | 42-17-36 |
Following Sabrina just makes good statistical sense!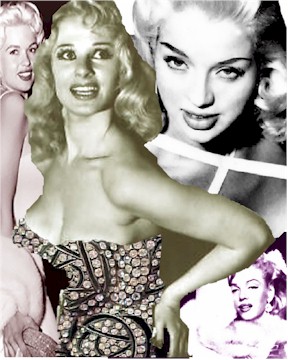 Wayne helped with this collage of Sabrina, Diana Dors, Jayne Mansfield and Marilyn Monroe, just to help you see the difference.
Thanks, Wayne!
---
Shawn from Philadelphia sent in this interesting lesson (23 Oct 2004):
I stumbled on to your site by accident, but it grabbed my attention (of course!). While looking through the photos I saw the one of Sabrina in the hall wearing the gold pants…. Stop the music! I know her! When I was a kid, (early 60's) I remember this album my dad had, with this gorgeous girl on it (Title was still burned into my brain!) Anyway sure looks like Sabrina
.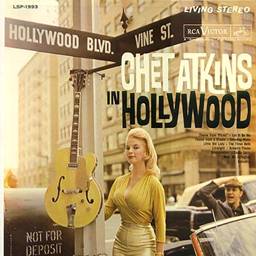 Arthur Askey is said to have selected Sabrina's stage name, from the play 'Sabrina Fair.' It was an unfortunate choice for us. Do a Google for 'Sabrina' and you get a ragbag collection of cats, comicbook characters, porn queens, beanie babies, dolls, missing children and strange young women showing bits you probably don't want to see. Our Sabrina never did that!
Only one hit in a thousand is the real Sabrina. Sabrinasearching is not a job for the faint of heart.
The Internet Movie Database reports 298 Sabrinas in films, 16 of whom are known only as "Sabrina." Luckily for us, our Sabrina is number 1 in the single-name list (search IMDB for 'Sabrina I'.
The most common false alarms you will get on the Internet will be for Ferilli, Matthews, and Setlur, and increasing numbers of porn actresses.
Then there's that damned teenage witch and two 'Sabrina' films starring Bogart and Ford.
My Google search terms for Sabrina look like this:

but I still get 99% dud leads.
For ebay, I find this search term reduces the chaff:

And I recently found one can simplify this by using wildcards such as sabrina (195*,196*) etc.
Another place to look is news:alt.binaries.pictures.erotica.vintage. Occasionally a pic will turn up there, but you have to wade through a lot of naked ladies to find it.
5. Where to look
Some places to get started in your Sabrinasearch...
If you find other juicy sources, please let me know!
At 16 she hitched a ride to **** to try to break into show business. Picked from 200 girls, Sabrina became a presenter for **** TV station before appearing in a programme called *****.
In 19** she released her first single. Of course, Sabrina's ample frontage has won her a lot of attention and Sabrina admits she likes to tease.
"I am a womanly woman. I have certain charms and I like to wear clothes that display them. I will not hide myself. People know when Sabrina is around."
Sabrina's bosom is so spectacular that certain scurrilous people have suggested that her assets may not be all her own. This makes her very upset.
"But that is nonsense. Listen, I have been like this since I was 16. My body just went boom boom and there they were. I am exactly as my mother and father made me. There has been no surgeon's knife on me. It is all natural."
But although she's becoming a sex goddess, Sabrina says her life is very lonely at the moment and she doesn't have a boyfriend.
"You see, there is no time for men. I am too busy to go out with anybody."
"So far you have seen the one side of Sabrina, but there is lots more to me. I have been classically trained as a singer and dancer, so I want that side to come out as well. Those people who say Sabrina is a bimbo can go and shoo themselves away."
Sabrina uncrosses her long legs and leans across to show me. I think I've just died and gone to heaven.
Does this story sound familiar? In fact, it is about a modern Pseudo Sabrina, who recorded 'Sexy Girl', and 'Boys (Summertime Love)' in Italy 40 years after OUR Sabrina released her first (and only) songs.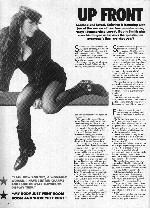 See the modern faker's full SPOOKY story here
A practical example for Sabrinaspotters
Again, a find by Nigel. As he says: "Not a great picture but an 'important' one as it is of Sabrina working as a Hostess on Hughie Green's "Double Your Money" show in the 1960's!
This is a tough one. I doubt it is her. When I asked Sabrina about it, she could not remember the show. Sabby's memory was (annoyingly) sketchy, but surely she'd remember appearing on such a well-known show.
The picture is lacking definition of vital Sabrinastats - particularly her bust, and her smile, which I mainly use as her main defining characteristic. She had a distinctive ever-so-slightly lop-sided smile.
And even at a distance, the hair style is not typical of hers, and the shape of her face does not ring true - too round.
And I doubt she would ever agree to wear such a loose dress: she would be in a skin-tight sheath dress!
Also, I have never found any other corroborating evidence of her being on the show.
Good luck, sabrinasleuths!
Keep the pictures and news coming in!
If you find Sabrina stuff, please report in to HQ.
Now you know SabrinaSpotting theory, apply it on the Sabrina Maybe page where you get to say - is it Sabrina, or not?
All original content copyright © nylon.net
All Rights Reserved.
This page was last modified: Friday, September 15, 2017 1:39 PM