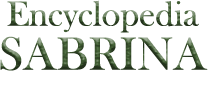 Sabrina's Personal Picture Page
Do YOU have any Sabrina stuff?
If you see a key, click it to see the extra-large image - if you are a BOOBS contributor.
The BOOBS pictures on this page are maximum scan size
The management of the Sabrina Site is proud to present for the first time on any internet, original personal pictures of Sabrina courtesy of her and her friend Steve Page.
A rare shot of mature Sabrina
Sabrina with (as yet) unidentified girl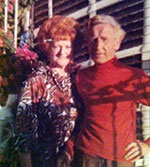 Sabrina's parents, Annie and Walter Sykes
Steve says that in his opinion this is the ultimate picture of Sabby. It was from the Artists and Models Ball (1962)
A photo of Sabby taken on her birthday in 2003. A bit of a teaser, but Sabby asked Steve to send this one.

Sabby with her real hair colour, taken sometime in the 1970s.
She obviously inherited her hair from her mum Annie (seen below).
Sabby and her beloved mum Annie. Date unknown.
Sabby and mum Annie.

Many thanks to Sabrina and Steve for sending these unique piccies!
All original content copyright © nylon.net
All Rights Reserved.
This page was last modified: Thursday, December 22, 2016 3:19 PM
How you can support Sabrina.
Created: 21 June 2006
Last Changed: Thursday, December 22, 2016 3:19 PM